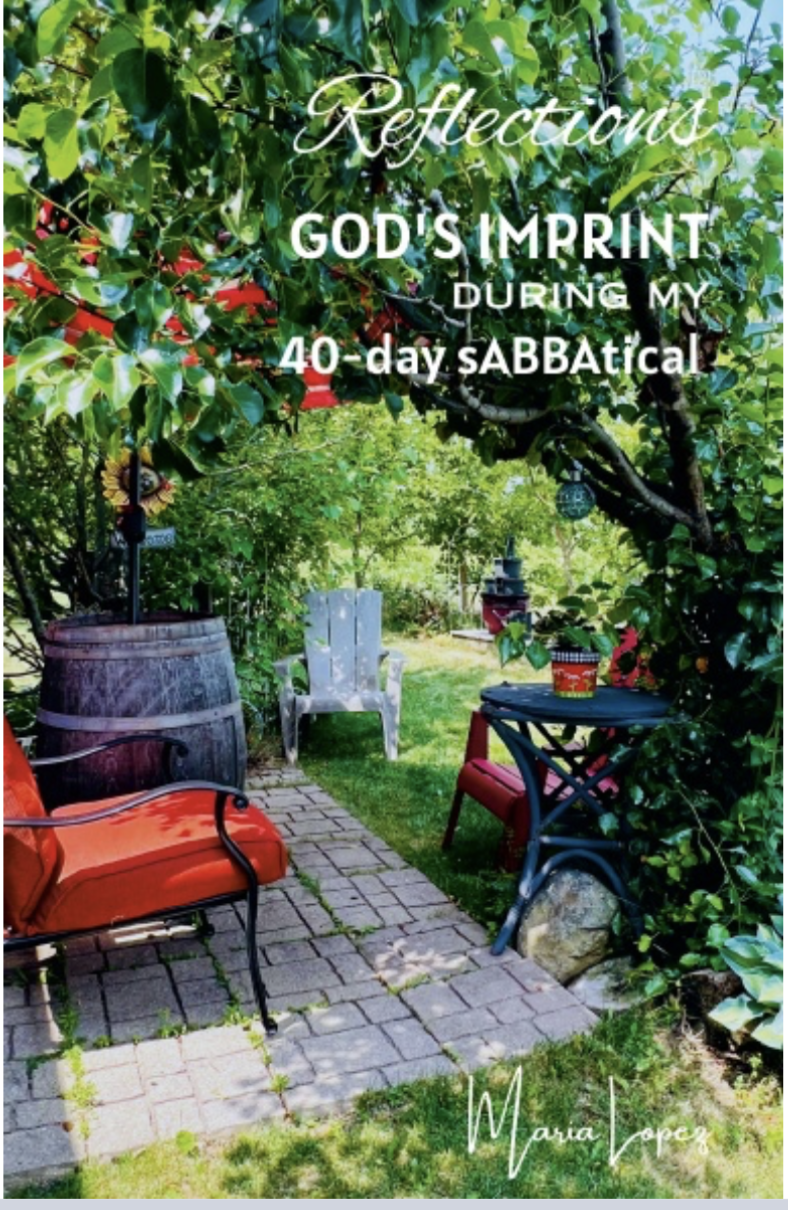 COMING SOON! PREORDER MY NEWEST BOOK HERE:
Reflections: God's Imprint During My 40-day sABBAtical

Since 2005, we knew God brought us to a special place to share, teach, and celebrate His goodness.
Since then,
Extraordinary Life Ministry (2007), Maria's Gift (2012), and
Perfect Timing Gift Shop (2020), God has continued to evolve and grow what He began many years ago on our land.
Maria's Gift 'A Gift Shop with a Purpose," began with meeting a need by encouraging and inspiring others to discover and use our giftedness within God's plan for us. IF YOU HAVE LIFE, YOU HAVE PURPOSE.
I share my giftedness in photography by interweaving inspirational Bible verses to inspire as I create unique cards, gifts, books, and decor for all occasions.
"As each one has received a gift, minister it to one another, as good stewards of the manifold grace of God." 1 Peter 4:10
As we use our giftedness, God promises to bless and prosper in unimaginable ways beyond what we may think is possible. He has done this with us once again.
See Updates Here:
Maria's Gift and Perfect Timing proceeds are reinvested and support our Extraordinary Life Prayer Garden Sanctuary. If you want to learn more...
Click here to find more...