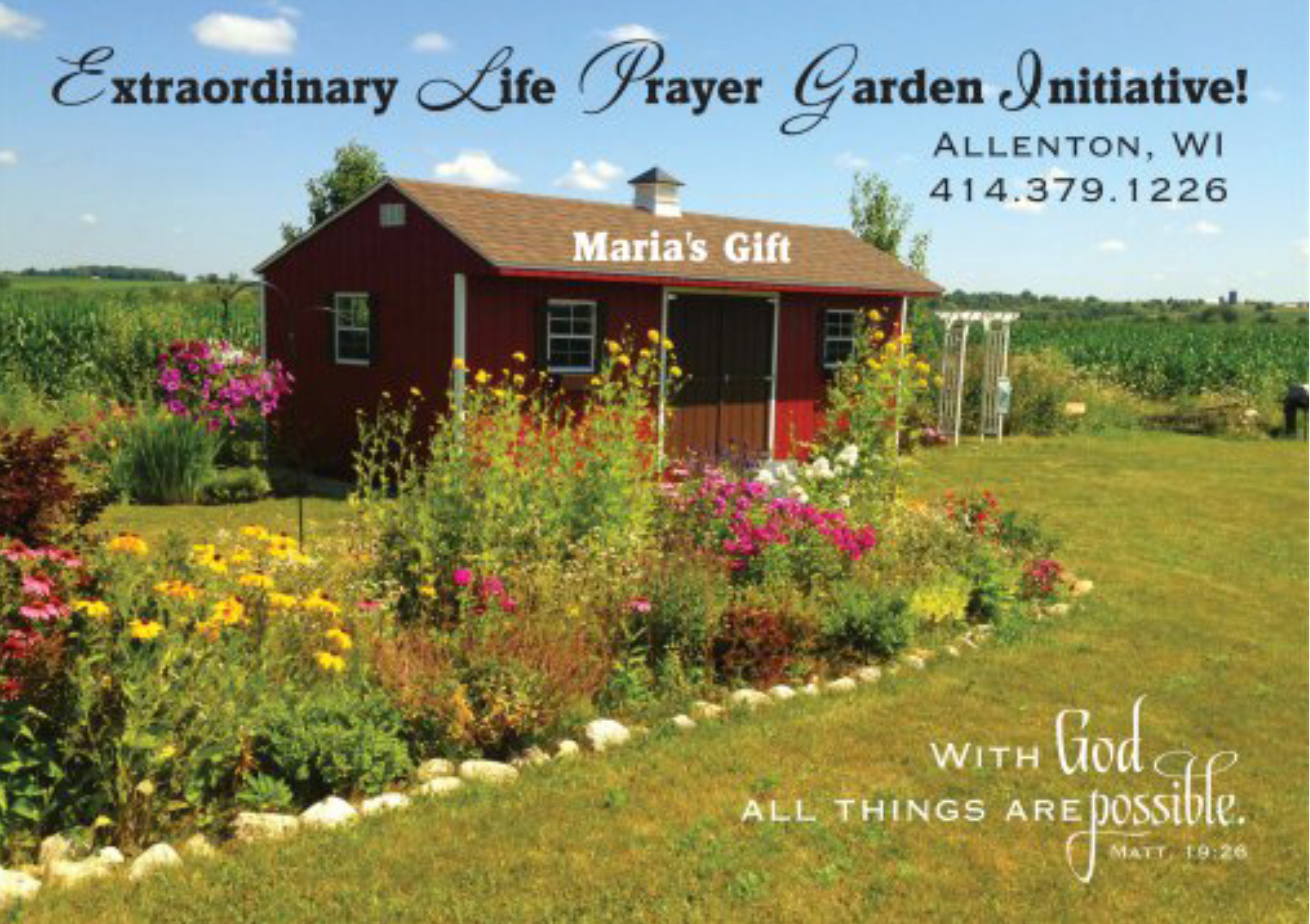 Interweaving photography and inspirational Bible verses to create unique gifts for all occasions. Our focus in doing so is to help encourage and inspire others to enjoy the GIFT of their lives. When we take time to see and experience God in creation and His Word the true gift life was meant to become, becomes a reality.

100% of Maria's Gift proceeds grow and support our Extraordinary Life Prayer Garden Sanctuary. If you would like to learn more or to visit please contact us!

SHOP WITH PURPOSE and BECOME PART OF THIS GREAT WORK!