2019 FALL ENRICHMENT DAY! LEARN TO CONQUER FEAR WITH THE PROMISES OF GOD.

THEME: 'SHE BELIEVED SHE COULD SO SHE DID!'

When I heard this statement it fit perfectly with the teaching of our Woman's Fall Enrichment Day. I wrote my first book in 2010 'Fear Nothing and LIVE the Extraordinary!' and it's a continual source of blessing to not only myself, but to many others because it's rooted in the practical wisdom of the Bible. It's not just a book of steps, but of being able to search deeply so that continual change and growth can take place within. Fear is a reality, but it doesn't have to become a constant hindrance to move forward in life. Read more here...

Saturday, September 28th, 2019
Donation of $25 appreciated. All donations are invested in our Extraordinary Life Prayer Garden Sanctuary.
Bring a picnic food to pass.
Space is limited; registration taken first come first serve. (We have a few spots left.)

Register by contacting us on our webpage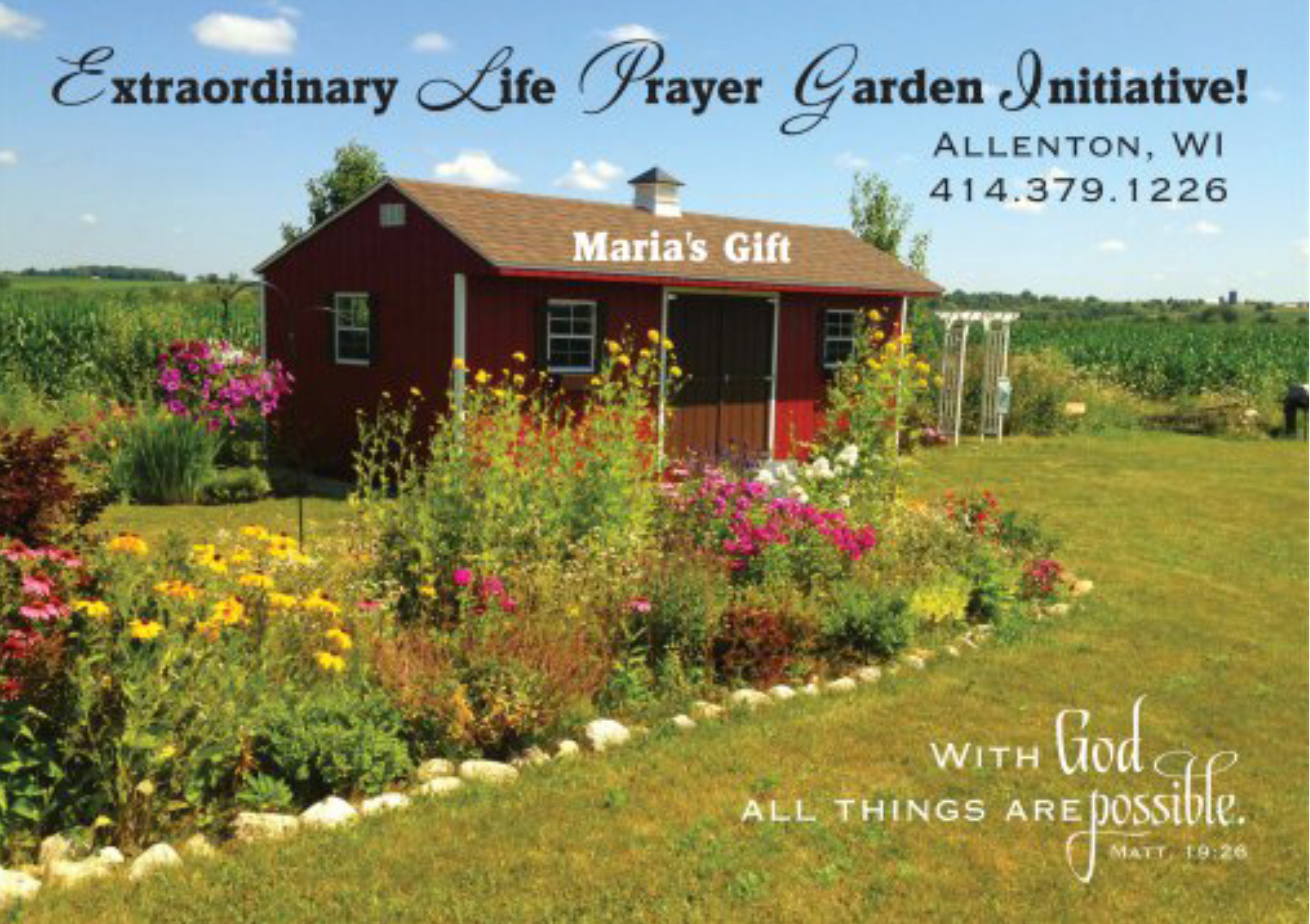 Interweaving photography and inspirational Bible verses to create unique gifts for all occasions. Our focus in doing so is to help encourage and inspire others to enjoy the GIFT of their lives. When we take time to see and experience God in creation and His Word the true gift life was meant to become, becomes a reality.

100% of Maria's Gift proceeds grow and support our Extraordinary Life Prayer Garden Sanctuary. If you would like to learn more or to visit please contact us! By appointment only.

SHOP WITH PURPOSE and BECOME PART OF THIS GREAT WORK!