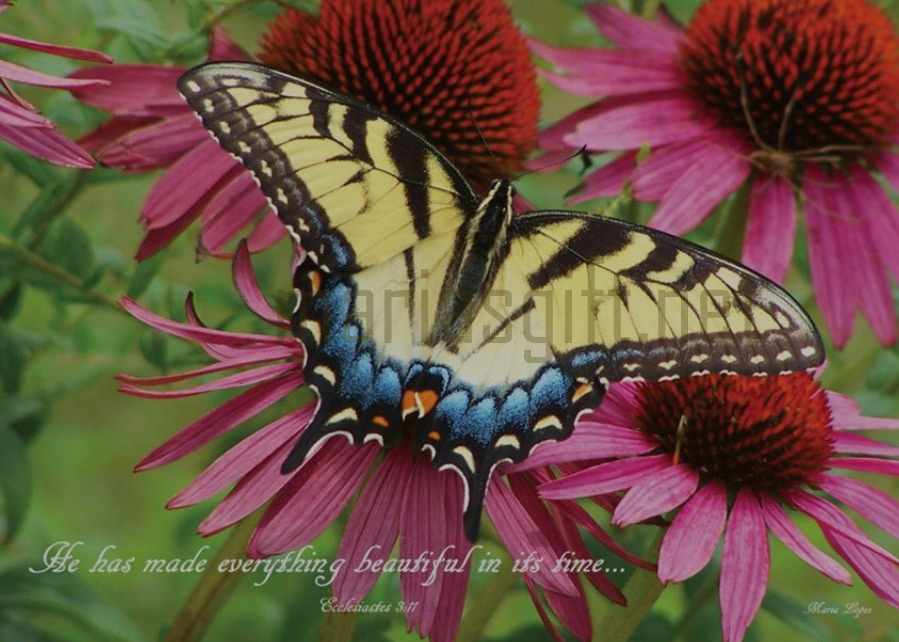 "He makes everything beautiful in its time"(Ecc. 3:11).

Over ten years ago I began what is known as Maria's Gift 'A gift shop with a purpose." It began with the focus of meeting a need in my life and in the lives of others by encouraging and inspiring others to discover and use our giftedness. Giftedness we all have because God designed it to be so.
I use my giftedness in photography to create unique cards, gifts, books and decor for all occasions.
"As each one has received a gift, minister it to one another, as good stewards of the manifold grace of God." 1 Peter 4:10
As we use our giftedness God promises to bless and prosper in ways unimaginable and beyond what we may think is possible. He has done this with us once again. On July 21st we opened our new gift shop in West Bend called 'Perfect Timing Gift Shop' A Place for Such a Time as This.
http://perfecttiminggiftshop.com/ (Maria's Gift is seasonal and God willing I will re-open this summer.)

We pray it become a blessing to our community and surrounding communities as you come through and experience a gift shop like no other.
A portion of Maria's Gift and Perfect Timing proceeds will help grow and support our Extraordinary Life Prayer Garden Sanctuary. If you would like to learn more... Click here to find our more...